History of Lynnewood Hall
1904 William A. Cooper Collection – Winterthur
When first witnessing the work of Horace Trumbauer in the mid-1890s (Grey Towers in Glenside), Peter A.B. Widener knew his next home had to be overseen by the young architect phenom. Trumbauer, being only 29 at the time, in 1897, drew up the initial plans for Widener's new countryside estate, Lynnewood Hall. Construction began that fall and, in just two short years, culminated in a grand opening gala on the night of December 19, 1899.
Lynnewood Hall, like all of Trumbauer's residential commissions, was built to withstand the test of time. His masterworks were constructed of the finest materials sourced from around the globe: Indiana limestone and steel I-beam structural skeletons, as well as marble, brick, and concrete of the highest quality, many of which are no longer replicable.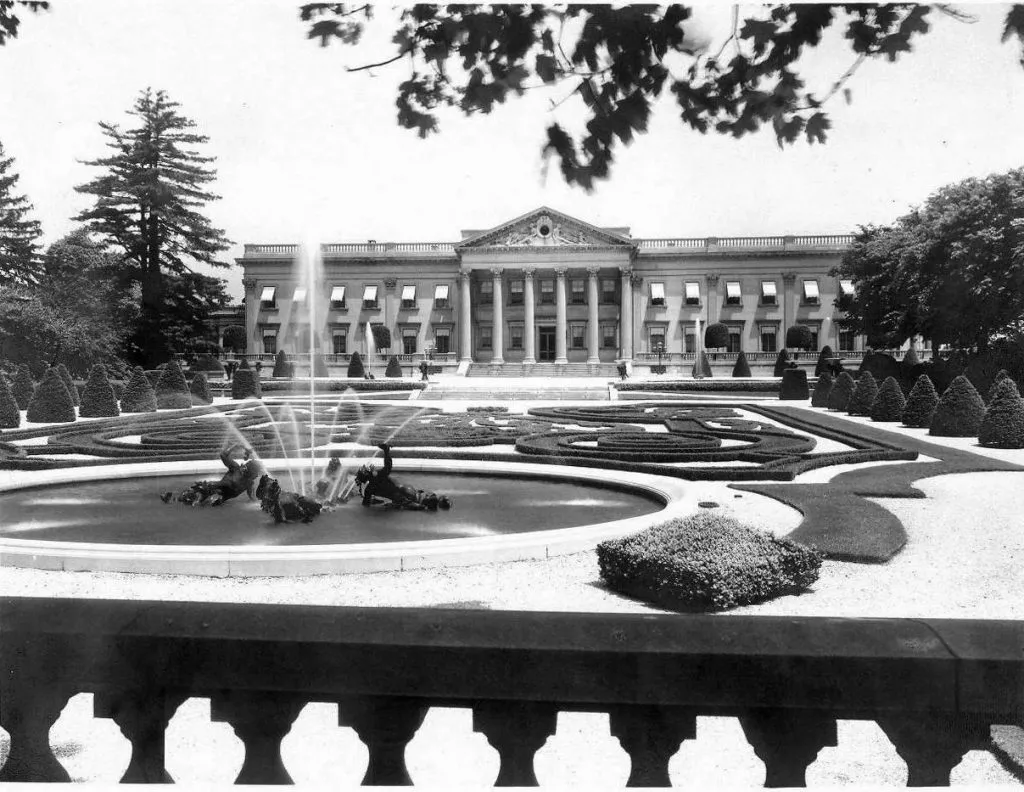 French Gardens with Henri-Le'on Greber designed Fountains. Image source is unknown, please contact us if you know the source or are the copyright holder.
The original gardens and estate grounds, which spanned some 33 acres, were fashioned by head gardener William Kleinheinz. The estate was later world-renowned for its French gardens, designed and implemented by Jaques Greber in 1916 as part of a redesign of the estate. Greber had designed the 1917 rendition of the Benjamin Franklin Parkway and created one of the finest French gardens ever seen in America for the Wideners. As part of Greber's design, his father, Henri Leon Greber had been commissioned for the fountain heads at Lynnewood as he was one of the most celebrated sculptors of his day. Elkins Park, where Lynnewood stands, is unique in that it contains five Trumbauer-designed residences, the largest of which being Lynnewood Hall. 
After completing William Harrison's Grey Towers in 1893, now today Arcadia University, Widener decided to commission him to design his new country estate. Trumbauer's execution of Lynnewood Hall in 1899 gave his firm the notoriety to create masterpieces across the Eastern Seaboard. Among their notable commissions were: the Philadelphia Museum of Art, Duke University, Ardrossan, Racquet Club of Philadelphia, The Elms in Newport, Rose Terrace in Michigan, Shadow Lawn in New Jersey, and most prominently, the now demolished Whitemarsh Hall.
A significant portion of Lynnewood Hall's interior furnishings were supplied by the Duveen Brothers, prominent art dealers who scoured the globe for the most valuable and coveted elements available. For the house, they provided carved wood paneling from a French Chateau, tagged furniture from Versailles, and tapestries from the collections of European aristocrats. Many items for the project were imported from Europe. The house's front doors are made of Florentine bronze, while the Main Hall features many different types of marble and Caen stone. The tea room held a Louis Comfort Tiffany skylight. Most of the light fixtures in the house came from the atelier E.F. Caldwell, one of the premier designers and manufacturers of electric light fixtures and decorative metalwork from the late 19th to the mid-20th centuries. No detail of any caliber or size was overlooked. Although numerous items have been removed from the house and many areas of the existing rooms suffer from neglect, the workmanship remains resilient and awaits restoration.
Portrait of Peter A.B. Widener in his art gallery. Peter was born November 13, 1834 and died November 6, 1915. Image: 1904 William A. Cooper Collection – Winterthur
View of first gallery, circa 1920s. Image source is unknown, please contact us if you know the source or are the copyright holder.
Portrait of Joseph Early Widener.
Together, Peter A.B. Widener and his son Joseph curated one of the finest private art collections ever seen in America. A small sampling of this collection included Cellini, Gainsborough, Reynolds, Degas, Frans Hals, Velasquez, Rembrandt, Raphael, Carot, El Greco, Titian, Bellini, Donatello, Monet, Van Dyck, and Sargent. Some of the greatest works of these masters were proudly displayed in Lynnewood Hall until 1943. At that time, they were bequeathed to the National Gallery in Washington D.C. Father and son strove to acquire Europe's finest works of art, and they were known to willingly overpay to acquire these masterpieces.
"Art belongs to those who appreciate it. Others merely own it."
— Joseph Early Widener
Unfortunately, sometimes the price paid was indeed too high. In 1912, Peter's eldest son, George Dunton Widener, traveled to Paris with his wife Eleanor and his son Harry. Although they were searching for a new chef for the Philadelphia Ritz-Carlton (which they owned), the two main purposes of the trip were to pick up the wedding trousseau for Harry's sister, Josephine, affectionately known as "Dimple," and for Harry to collect a few extremely rare tomes. With their business finished, the Wideners set sail for the return trip to America on the ill-fated R.M.S. Titanic.
Through his partnership with J.P. Morgan, Peter A.B. Widener was a large shareholder in the International Mercantile Marine Company, which owned the White Star Line. Because of this connection, on that cold April evening in 1912, when the "unsinkable" Titanic sank, the hosts of the private dinner party for the ship's Captain, Edward J. Smith, were George and Eleanor Widener. Only Eleanor and her lady's maid survived that tragic night. The deaths of George and Harry forever altered the story of the Widener Family and of Lynnewood Hall.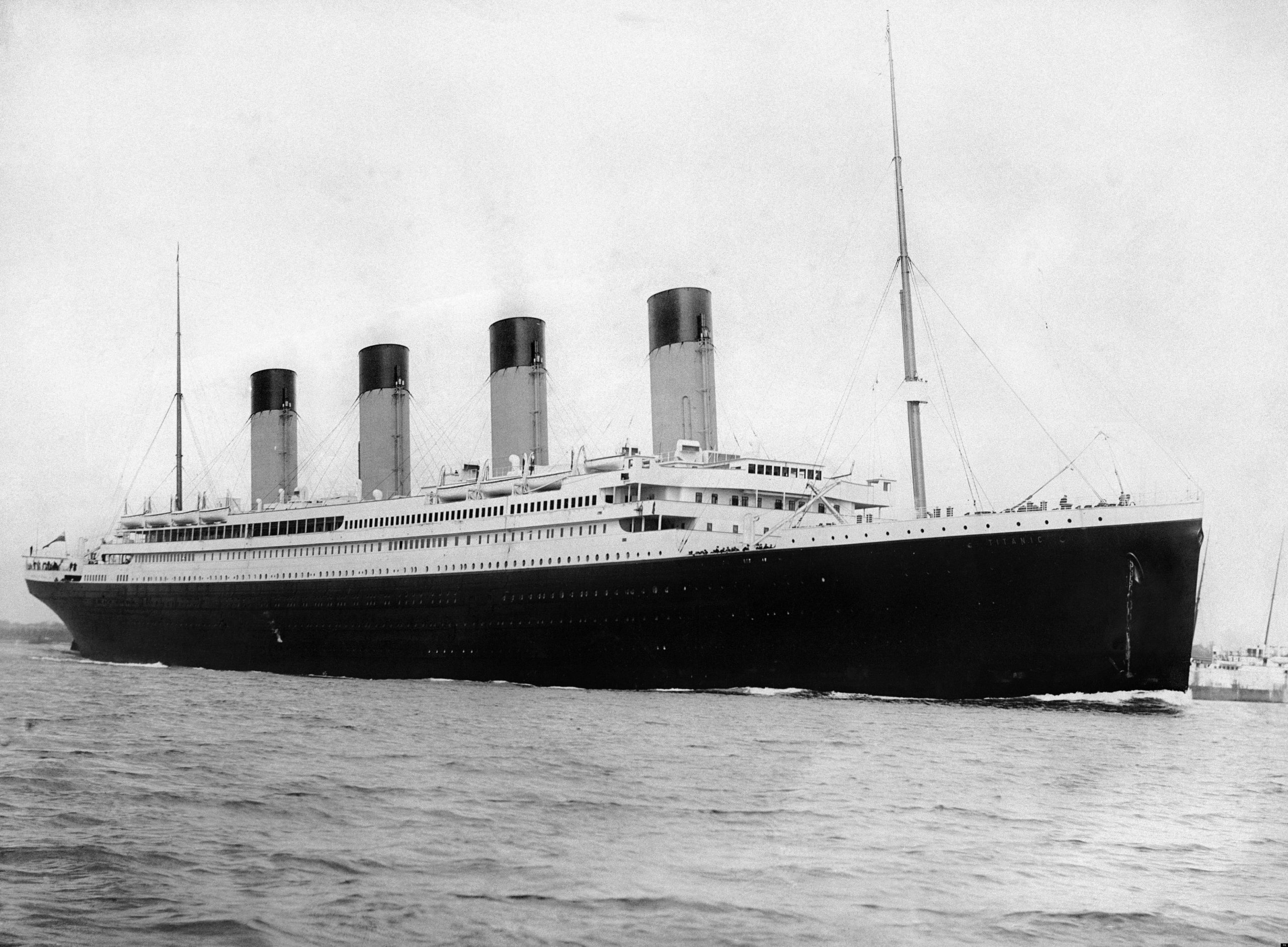 RMS Titanic departing from Southampton on April 10, 1912. Image: Wikimedia Commons, Public Domain Image
George Dunton Widener
June 16, 1861 –
April 15, 1912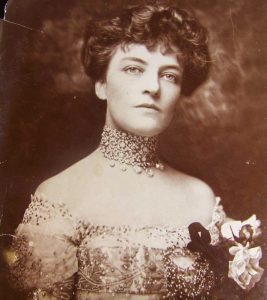 Eleanor Elkins Widener
September 21, 1861 – July 13, 1937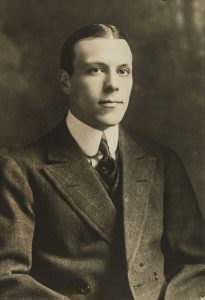 Harry Elkins Widener
January 3, 1885 – April 15, 1912
After the family's excruciating loss, Peter A.B. Widener's health was never the same. He passed away on November 6, 1915, and his surviving son Joseph became the executor of the estate until his own death in October of 1943. Due to Joseph's careful management, the Lynnewood Hall Estate survived the Great Depression, at a time when many other grand properties fell to the whims of economic malpractice. In 1940, Joseph's son Peter A.B. Widener II wrote in his remarkable book "Without Drums," "The days of America's privately-owned treasure houses are over. They are gone with the wind… Lynnewood Hall can, I suppose, be called the last of the American Versailles." When Lynnewood Hall was constructed, philanthropic families such as the Wideners had a much deeper understanding of the blessings that their quality of life provided. Their public responsibilities took the form of civic engagement, as they felt it was their duty to instill richness in their own neighborhoods. From this mindset, the Wideners bequeathed to the public vast portions of their wealth and holdings. They helped establish various charities, schools, and foundations. Their intention was to give back to a society that had made them wealthy and bestow civic and educational opportunities for generations.
"The days of America's privately-owned treasure houses are over. They are gone with the wind… Lynnewood Hall can, I suppose, be called the last of the American Versailles."
– Peter A.B. Widener II
In his book, "Without Drums," Peter A.B. Widener II spoke of his mother, Ella Pancoast Widener, saying:
"She was a very great lady because she was rich in the only coin worth having in this world—human understanding and human sympathy. All the Widener wealth could not buy what she could win with a smile."
Ella Pancoast Widener
April 27, 1874 – May 4, 1929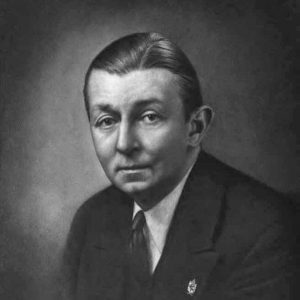 Peter Arrell Browne Widener II
June 25, 1895 – April 20, 1948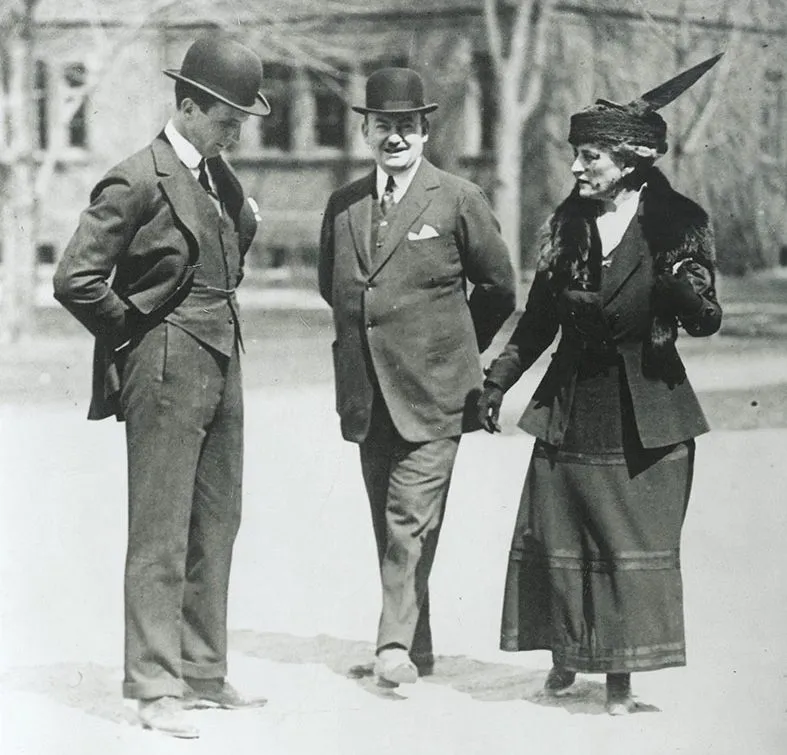 At Harvard University, Horace Trumbauer standing center, speaking with George D. Widener Jr. on the left side of the image, and George's mother Eleanor Elkins Widener on the right. Image: Athenaeum of Philadelphia.
One example of a Widener-funded civic project is The Widener Memorial School. The school was established in 1906 by Peter A.B. Widener in memory of his wife, Josephine. The school, still in existence today, is dedicated to helping children with disabilities reach their fullest potential. Also of note is the Harry Elkins Widener Memorial Library at Harvard University. Founded in 1915 by Harry's mother, the library includes one of the finest rare book collections in America, donated by the Widener family. Although not established by the family, Widener University was given its current name in 1972 by Fitz Eugene Dixon Jr., in honor of his loving grandmother, Eleanor Elkins Widener. Fitz Jr. is responsible for the placement of the iconic LOVE sculpture in Center City, Philadelphia.
Lynnewood Hall is not just another mansion of the American Gilded Age. It is unique in that its history tells the story of the American Dream. Peter A.B. Widener is the epitome of a rags to riches story, and his kindness made him one of the most generous donors of his time. Although the Wideners purchased and collected many of the finest works of art, they never viewed it as their own; instead, they saw themselves merely as caretakers. Uncommon of their time, or frankly anytime, the Wideners would open their home from October-June of each year to allow the public to view their collected works of art. In the words of Joseph E. Widener, "Art belongs to those who appreciate it. Others merely own it." It was in this spirit that upon Joseph's death, the entirety of the priceless art collection was donated to the National Gallery in Washington, D.C. To this day, their art comprises a bulk of that museum's permanent collection numbering well over 2000 works.
"For I am convinced that happiness, real joy in living, does not lie in possessions. It is to be found only in slaving with all one's mind and imagination and physical strength for a worthwhile objective." – Peter A.B. Widener II